Military transfers Manning to Quantico, VA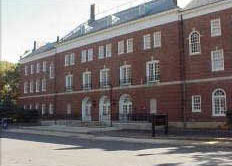 From: Woods, Bryan MAJ USD-C Deputy PAO [mailto:[email protected]]
Sent: Thursday, July 29, 2010 11:23 PM
Subject: RELEASE #. 20100729-001: Military transfers PFC Manning (UNCLASSIFIED)
Classification: UNCLASSIFIED
Caveats: FOUO
Ladies and Gentlemen,
Attached is a Press Release providing an update to the PFC Manning case.
v/r
MAJ Woods
USD-C Deputy PAO
PRESS RELEASE #. 20100729-001
Date: July 29, 2010
Military Transfers Manning
1AD, USD-C
BAGHDAD, Iraq – U.S. Army officials transferred PFC Bradley Manning from the Theater Field Confinement Facility in Kuwait to the Marine Corps Base Quantico Brig in Quantico, Virginia, on July 29. Manning remains in pretrial confinement pending an Article 32 investigation into the charges preferred against him on July 5. Manning was transferred because of the potential for lengthy continued pretrial confinement given the complexity of the charges and ongoing investigation. The field confinement facility in Kuwait is designed for short-term confinement.
The criminal investigation remains open. Preferral of charges represents an accusation only; Manning is presumed innocent until and unless proven guilty. The case will be processed in accordance with normal procedures under the Uniform Code of Military Justice.
With this transfer to Quantico, Manning is now under the General Courts-Martial Convening Authority of Maj. Gen. Karl Horst, the commander of U. S. Army Military District of Washington. Manning will remain in pre-trial confinement as the Army continues its investigation.
An Article 32 investigation is similar to a civilian grand jury hearing or a preliminary hearing. The investigating officer will make findings and recommendations that the chain of command considers in determining whether to recommend the case be referred to trial by court-martial.
-30-
Classification: UNCLASSIFIED
Caveats: FOUO